I have a confession. I have never worn black eyeliner. Ever. In my life. I was searching the interwebs for makeup inspiration for our upcoming engagement shoot and realized that the images I was drawn to the most all involved black eyeliner - cat eyed black eyeliner, to be precise. So I decided it was time to expand my horizons. I made an impromptu trip to my local drug store, and got to experimenting.
Here's the inspiration I found. I love how the black eyeliner really draws the attention to the eyes. And no eyeliner on the bottom keeps the eyes from looking too small.
(Michelle Trachtenberg, found at
Glamour
)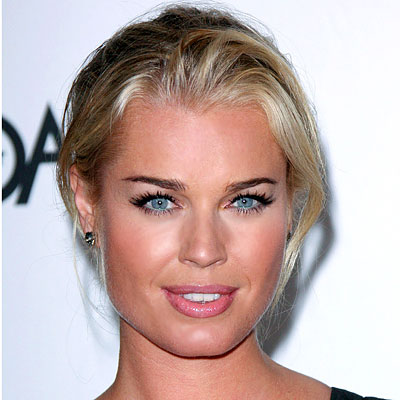 Armed with these inspiration photos and a
tutorial
, I got to work. Unfortunately, it's impossible to take photographs of yourself while you're using both hands to apply eye makeup, so all I've got is a before and after.
BEFORE:
and
AFTER:
I realized how horrible the lighting in my bathroom is and decided to show you the "after" in daylight. And just so you don't think I'm reckless, I was at a stoplight when I took this picture!

Oops, I forgot the flash. But here's a close(ish) up of what I did. It's just a thin black line that gets a little wider as it progresses toward the outer corners and then extends beyond the outer corners and flares up a little toward the end of my eyebrows. For shadow, I lightly applied some deep gray eyeshadow and put some highlight in the inner corners and under the eyebrows. Add two coats of mascara and voila!

What do you think? Are you experimenting with different looks for your wedding/e-pics?